Vechile CCTV Systems Provider based in Yorkshire
The KP1 - All In One 3G Transmission Vehicle Accident Camera with Instant 3G Video Transmission of Events, Driver Alert/Review System, Live and Historical Tracking and Video Footage, Integrated Speed Sensitive 3 Axis G-Sensor.
The SmartWitness KP1 is the world's most advanced incident camera with powerful 3G/4G instant video transmission, built in tracking and telematics data. Developed to provide evidence of events leading up to and during a road traffic accident, the KP1 provides instant notifications & videos of incidents in less than 60 seconds!
The KP1 can help protect a driver from many issues faced on the roads including:
Cash for crash/Pre-meditated staged accidents
False/exaggerated whiplash claims
Conflicting reports of actual events
Lack of witnesses
Driving offence allegations (Speed Cameras, Traffic Signal violations etc…)
The KP1 features an optional second camera to provide a comprehensive view of any incident and also keep an eye on precious cargo. The KP1 will record exactly what happened before, during and after an incident. It does this by recording the following information:
Drivers view of the road and interior view using second camera
Vehicle Location
Impact Force of an incident
Driving Style (speed, acceleration, braking & steering)
How it works and why SmartWitness?
When the KP1 detects an incident it sends a 10 second video clip from its primary camera via Email instantly to any authorised recipient. It does this using advanced telematics technology, while also featuring dual SD Cards for longer recording times. The KP1 will interact and report events in real time, either by email or SMS including daily driver reports and speeding alerts, alerting companies and giving them time to intervene.
Designed for semi-professional installation, the KP1 attaches to the inside of your windscreen using a high strength adhesive pad. The unit will be hard-wired into the vehicle's battery or connected to the cigarette lighter and includes a lockable cover, which prevents unauthorised access to the SD card.
In the event of an incident/accident occurring, the keyholder can simply remove the SD Memory Card from the unit and plug it into a Windows PC using a USB SD Card Reader (Not Supplied). You can then playback, search, backup and email recordings using the Smart Witness Analysis Software provided.
Insurance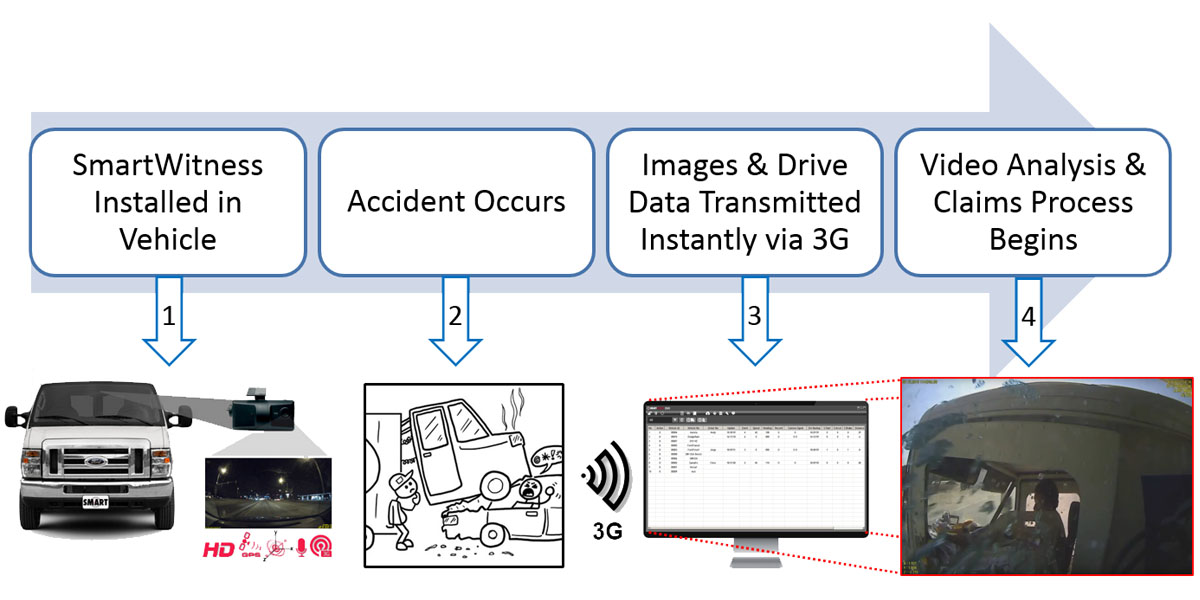 Smart Witness products are recognised by all major Insurance companies. The following companies have either, recommended, purchased or contributed to the installation of Smart Witness products in their client's vehicles: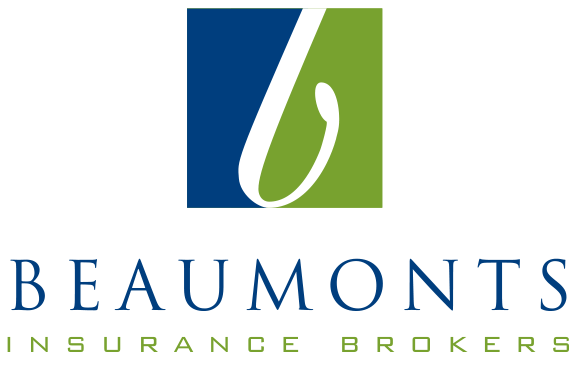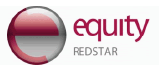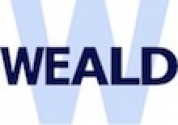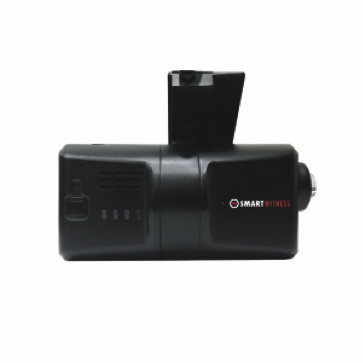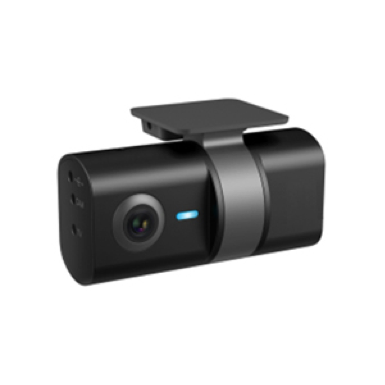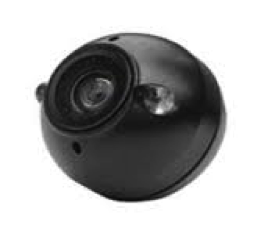 Reverse Camera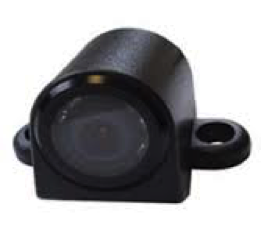 Near Side Blindspot Camera
Features
The KP1 utilises many high quality components and advanced software algorithms making it the world's most powerful video transmission vehicle camera. It offers many unique features including:
Recording
High Quality Insurance Approved 170° (Pillar-to-Pillar) viewing angle
Adjustable recording frame rate
Real Time HD Images before, during and after an incident, ensuring that no evidence is lost, even when not recording in continuous mode
Optional Audio Recording
Dual SD Cards for Longer recording times
Instant remote retrieval of court admissible evidence from both cameras
Password protected recordings preventing unauthorised access of recordings and data on the SD card
Additional Features
Built-in GPS receiver, ensures the highest accuracy for vehicle location and speed
Full Google Maps, Google Earth and Google Street View Integration
Advanced 3rd generation Bosch G Sensor – Thatcham Tested
Easily Upgradable comms interface – 3G, 4G, Wi-Fi, Bluetooth ready
Instant access to video footage and data – no servers to log into
Instant remote retrieval of court admissible evidence from both cameras
Enhanced vehicle information reporting including usage of brakes, indicators, headlights and more during incidents
Integrates seamlessly with 3rd party telematics platforms
Physical
Manufactured using light weight polycarbonate, keeping the unit small and light
Transparent Lockable Tamper Resistant Cover protects unauthorised access to the SD card and operation buttons
Attached to windscreen using 3M sticky pad for ease of installation
Can be hard-wired or plugged into the cigarette lighter plug
Approvals
Manufactured using the world's leading technology in a state of the art facility with approval to ISO9001, TL9000, ISO14001 and TS16949.
CE, RoHS, FCC and Emark approved for extra piece of mind
Other Benefits
3 years of cutting edge R&D and over £1 million in investment, making KP1 the most reliable on the market
No on-going subscription fees or other charges
Powerful platform with remote upgrade of firmware & features
Choice of email, telematics or hybrid versions